Frequently referred to by the media as 'the floral artist of his generation',
Joseph Massie is widely regarded as one of Europe's top botanical artists.
AIFD® Symposium Registration opens Tuesday, February 22, 2022!
That's right! 2.22.22!!
Register to study with award-winning designer Joseph Massie during the 2022 AIFD® Symposium!
Friday, July 8, 2022
4:00 p.m. - 6:30 p.m.
Caesars Forum
Las Vegas
$149 On or Before May 15th
$179 After May 15th
---
 
Joseph Massie's "Art of Craftsmanship" will feature discerning bridal bouquets to suit your personal brand. The techniques, developed in multiple ways, will provide various options for different markets, budgets and aesthetics. This technical seminar includes notes on both creative development and creative business practices, encompassing the personal creative journey, the personal design vocabulary and how to bring these points into your brand or your business.
 
---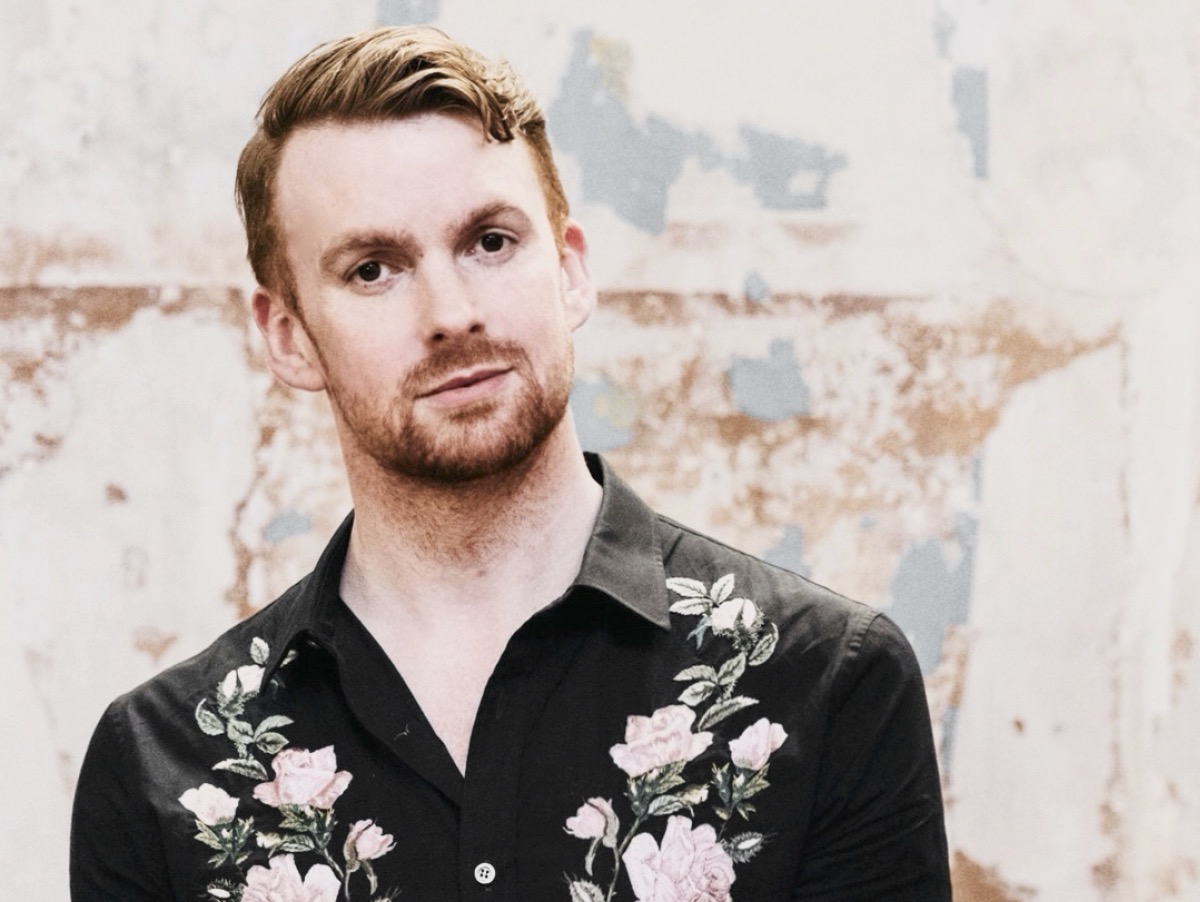 Frequently referred to by the media as 'the floral artist of his generation', Joseph Massie is widely regarded as one of Europe's top botanical artists. 
Aged just fourteen, Joseph desperately wanted a weekend job, and after successfully applying to the local flower stall, he began spending his weekends working in his hometown of Liverpool, UK. Perhaps to some, it was an uncommon interest for a fourteen year old boy, but Joseph quickly found his vocation amongst the buckets of blossoms.
Taking steps to pursue his passion, Joseph self-funded his education and began to hone his practice and develop a creative ethos, participating in intense training sessions with top international designers and artists. To further build his artistic vocabulary, Joseph began to participate first in regional, followed by national floral design competitions. At age nineteen, he won his first national design competition, the BFA Young Florist of the Year 2007.
Following his national title victory, Joseph took his first steps onto the world stage at Eurofleurs in 2008 in Brussels, Belgium. European success was followed in quick succession by competing at the highly regarded 40th World Skills Competition in 2009 in Calgary, Canada where he became the first and only UK Competitor to ever take home a Bronze Medal, ranked 3rd Worldwide, in Floristry.
Joseph completed his extraordinary international run by finishing Silver Medal, ranked 2nd in Europe, at Eurofleurs, the European Youth Championships in 2010 in Manchester, UK.
Whilst experiencing humbling international success, his achievements were proudly echoed on home soil, winning seventeen national & international competitions and awards, including five consecutive RHS Gold Medals and four Best in Show awards at the world renowned RHS Chelsea Flower Show 2009 - 2013. Joseph is the youngest person ever to achieve this feat.
With a clutch of prestigious awards, Joseph turned his attentions to artistic endeavors working across ten countries, on a wide variety of art projects including botanical couture, sculptures and installations.  Joseph's work has since been featured in press including The Times, The Independent, and The Daily Mail, and his work commissioned by numerous international institutions and brands.
In January 2015,  Joseph returned to his hometown of Liverpool to establish his own Studio with a focus on the artistic expression of botanical materials, through sculpture, installation and couture works. The studio's work also encompasses set design, floral styling, and consultancy projects. Joseph is also the Creative Director of the luxury flower studio, Joseph Massie Flowers, and the flower school, Joseph Massie at the UK School of Floristry.
Check back from time to time for updates and additional information!